Design for Conscious Living® is an interior and exterior, residential design firm based in Toronto. Celia Alida Rutte is the founder and principal designer.
Interior Decorating and Design
At Design for Conscious Living® we offer a wide range of services under the umbrella of interior decorating and design. One or more of these services may apply to your particular project; and regardless of whether you are looking for a simple one time consultation, or assistance with a complete design and installation, we are happy to assist you. Please let us know how we may serve you best.
Styling and Seasonal Decorating
Think of styling as a mini facelift or a temporary change to your décor. It may involve things like minor decluttering and reorganization, adding accessories and plants that compliment a space, decorating for the holiday season, or designing a table setting to wow your dinner guests. Where decorating and design tend to focus on changes to a space that are long term/permanent, styling is transient.
Landscape Decorating and Design
With a little work, your home property would be the perfect place to spend more time outdoors, so what is stopping you? Does the word overwhelm come to mind? Designing outdoor garden rooms, property landscaping, choosing garden bed plants, or installing a gorgeous planter on your front step; these are just a few of the things we specialize in. Let us help turn your overwhelm into excitement.
"I hired Celia to help renovate my main floor. When completed, I had a beautifully transformed, vibrant space I proudly call home. Since then, I have hired Celia for numerous smaller projects, including landscaping my front and back yard. Celia is very conscientious about her work and clients. She spends a lot of time up front learning your style, likes, dislikes, and what is important to you. She then proceeds to ensure her design choices match your wants and needs. I'm sure you'll enjoy working with Celia and will love the results!" – Catherine Thorburn
Celia Alida Rutte is the founder and principal designer of Design for Conscious Living®, an interior and exterior design company in Toronto, Canada. She made her start in the decorating and design industry over 12 years ago when she purchased and flipped a home in Halifax, Nova Scotia. She is an accredited member of the Canadian Decorator's Association, and currently developing a presence in the television design industry with numerous guest appearances on Cityline — the popular morning show hosted by Tracy Moore on Citytv.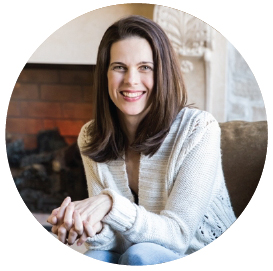 "Our environment is an integral factor in the quality of life we lead. It affects our moods, our relationships, and our well being. We cannot always maintain the perfect environment, but we can surround ourselves with the colors, objects and fabrics that make us happy."
– Joseph Ettedgui