At Design for Conscious Living® we help you achieve your decorating and design goals — both indoors and out. You have unique needs and circumstances. So, we tailor our services to your particular situation. Our service listings provide a glimpse into how we work and what we can do for you. To learn more, and to discuss the vision you have for your home, give us a call or send us a message. We would love to help you.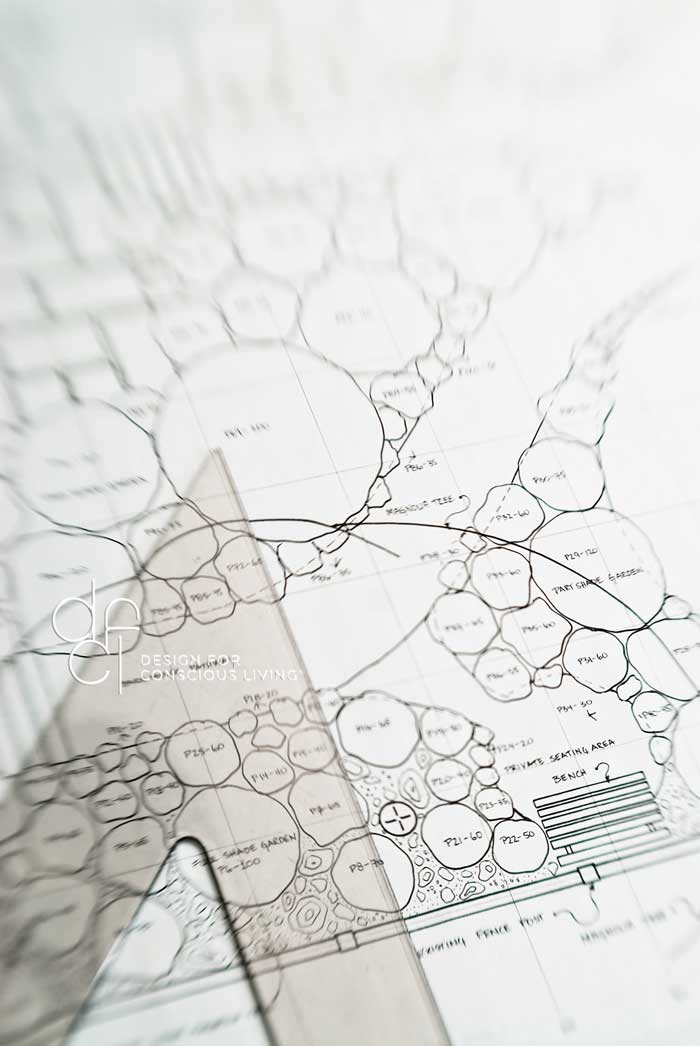 Designing your yard doesn't have to be overwhelming. We specialize in everything outdoor — from full property landscaping with outdoor garden rooms, to a gorgeous planter for your front step.
Outdoor Garden Rooms: Outdoor garden rooms are a wonderful extension of the interior of your home. They allow you to dine, cook, socialize and play outside during favorable weather. Designing an outdoor garden room is much the same as designing an indoor room. Whether it's a potting station or an outdoor kitchen we can help you create a visually pleasing space that is functional, organized, comfortable and sheltered from inclement weather.
Edible Garden Design: Do you dream of having an edible garden or growing your own food? We can assist you with the design, layout, and proper placement of your garden and get you set up with the tools and the expertise you need to grow your edibles successfully. Even if you live in the city, where urban gardening is becoming increasingly popular, we can help you make your plants and the plot where you grow them look aesthetically pleasing.
Property and Garden Design: There are many things to consider when landscaping your property; everything from outdoor materials and products to plants and light patterns. Whether you decide to hire a contractor or do it yourself we provide you with the drawings, schedules, tools and expertise you need to get the job done properly and create a beautiful space that reflects your requirements and aesthetic preferences.
Container Gardens & Arrangements: Whether you are interested in creating a focal point on your front porch or potscaping your entire second floor balcony, we can create striking arrangements for you that compliment your home. We are also willing to teach you how to do-it-yourself and/or maintain your pots for the next year.